Helping People Use Computers!

- Since 1993 -
For more than 27 years, we've helped residents and businesses in San Antonio and Austin with their computer problems. We know it's not your fault! The manuals are no help, the tech support people speak another language, and it still doesn't work!
Well, Computer NERDZ! eats this stuff for breakfast.
Fix your desktop
computer
Fix your
laptop computer
Setup your smartphone
Recover your
lost data
Fix any kind
of computer!
Server management and maintenance
Manage Software patches and updates
Computer and Software Training
Virus protection and removal
It's all just too slow!
Any Computer Error or Failure
Blue screen of death!
We have more than 11,000 Testimonials from satisfied Clients.
We will help YOU beat the frustration and solve YOUR problem!
Computer Support for Homes and Businesses
Computer Service Plans for Homes and Businesses
For Fast Emergency Attention, Call Us
We'll send a Nerd right over!
Contact Us Today To Discuss Service Plans
Austin
Computer NERDZ! of Austin, L.P.
8120 Research Blvd. Suite 104B
Austin, Texas 78758
- Hours -
Monday - Saturday
10AM - 5PM
Sunday
10AM - 5PM
San Antonio
Computer NERDZ! of San Antonio, L.P.
14325 Blanco Road
San Antonio, Texas 78216
- Hours -
Monday - Saturday
10AM - 5PM
Sunday
10AM - 5PM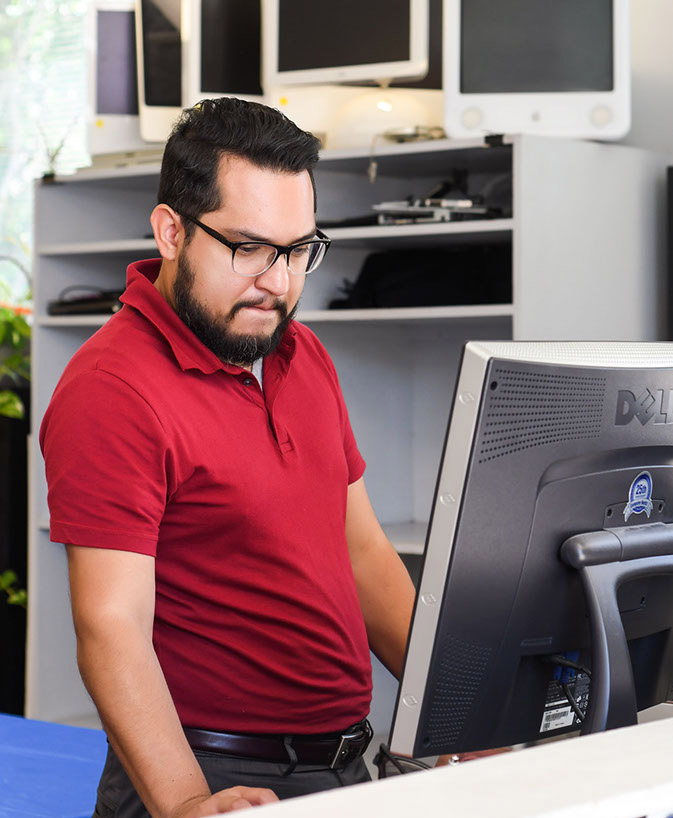 Helping People Use Computers! Our Mission Since 1993.
By helping you become a better, more confident computer user, we accomplish our mission - but more importantly, we exceed your expectations.
Computer NERDZ! believes that everyone can benefit from the use of computers if they know how to use them. Our goal is to provide hands-on training and support to computer users of all ages.
Our training philosophy is simple--there is no such thing as a dumb question. Our Nerds are specially trained in the art of teaching people how to use computers in everyday, non-technical words.
We are committed to more than just helping you with your computer problems. Every service call is a training opportunity. Our goal is to teach you as much as you want to know about your computer.
Complete the Form below to send
Us an Email!