Your Personal
IT Department
Managed Service plans solve one big problem--the reliability of your entire computer system. From hardware to software, connections between your devices and with the internet, you need to know that everything you have will work when you want it to.
Our plans look to find problems before they emerge, and then fix them. Many problems--such as hard drive failures--have warning signs. We'll watch for them and then provide you the support you need, depending on the plan you select.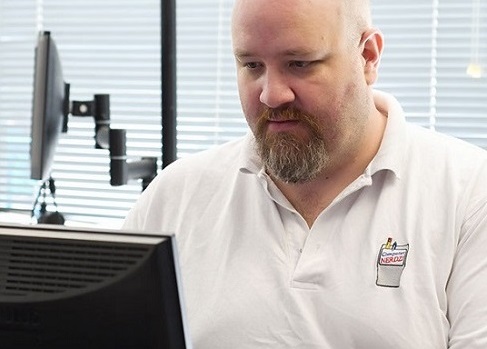 About Managed Computer Service in San Antonio and Austin
Managed computer service plans allow you to create your own IT department—even small businesses now can have the level of support large firms have with internal staff.
Your managed service plan give you six major benefits:
· Increased operational efficiency.
· Reduced operating costs.
· Cost-effective access to enterprise-level support.
· Minimized downtime.
· Allows the focus to be on running the business, and not the technology.
· Peace of mind from knowing that the network is monitored 24/7/365.25.
All plans connect your system with ours, allowing us full awareness of what's going on with your devices.
Our goal is to anticipate problems. If your computer sends signals that something might be starting to go wrong, we can report it to you, and schedule a Nerd visit quickly—and at your convenience—to solve the problem. Additional charges apply in the Essential, Proactive, and Managed Care plans. The TOTAL Care! Plan covers everything--it's your full IT department.
The flat-fee billing model for these plans helps you manage your costs. Our 24/7/365.25 monitoring helps you sleep at night, knowing that someone is minding the store.
I think Matt was very good and very professional in his service.
-Tina
Al is a very intelligent and helpful man.
-Robert
I have used NERDZ! twice and think they are very good.
-June
Computer Support for Homes and Businesses
Computer Service Plans for Homes and Businesses
For Fast Emergency Attention, Call Us
We'll send a Nerd right over!
Contact Us Today To Discuss Service Plans
Austin
Computer NERDZ! of Austin, L.P.
8120 Research Blvd. Suite 104B
Austin, Texas 78758
- Hours -
Monday - Saturday
10AM - 5PM
Sunday
10AM - 5PM
San Antonio
Computer NERDZ! of San Antonio, L.P.
14325 Blanco Road
San Antonio, Texas 78216
- Hours -
Monday - Saturday
10AM - 5PM
Sunday
10AM - 5PM